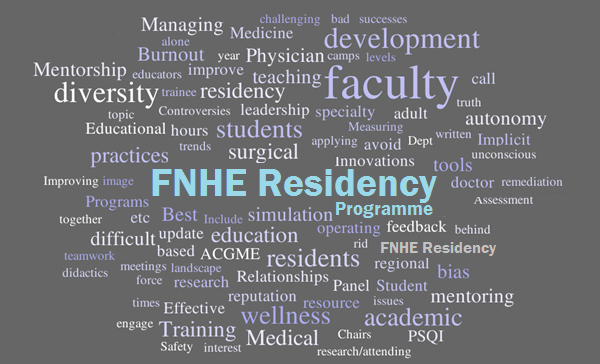 Residency Training
Apart from the mental health services we provide at Federal Neuropsychiatric Hospital Enugu, the hospital also runs residency training programme for post-NYSC doctors interested in specializing in psychiatry.
A six-year tenure is provided for entry-level resident doctors who work under the supervision of well trained and active consultant psychiatrists. The hospital's strategic location in the Enugu Metropolis also being the only federal psychiatric hospital in the south-east zone of Nigeria; ensures constant and continued stream of diverse mental cases which immensely benefits training and learning.
Besides offering ample hands-on clinical exposure in mental health, the residency programme has programmes for didactic teachings with a multi-disciplinary approach involving the entire mental health team comprising the psychiatric doctors, clinical psychologists, pharmacists, social workers and occupational therapists.
Over the years, the programme has proudly produced well established psychiatrists whose dazzling exploits will always remain a pride of the institution and the aspiration of those currently on the programme.